Wednesday, May 28
     Thunder Bay, ON to Plum Coulee, MB
     445 miles, sunny , temps 70's to upper 80's

Not long after leaving Thunder Bay this morning we came upon this roadside marker explaining that the Arctic watershed reaches almost all the way south to Lake Superior. We thought about dropping a bottle in a nearby stream so we could look for it in Hudson Bay when we get to Churchill on Saturday.
We stopped in Atikokan for a late breakfast and, as always, the locals were curious and wanted to know where we were from and where we were going. Len, a local rider who was on his way to Thunder Bay, invited us to join him, which we did! Although things like this happen regularly on motorcycle trips, It always comes as a surprise that people whom you don't know and will never see again go out of their way to offer their time and resources to make your trip memorable.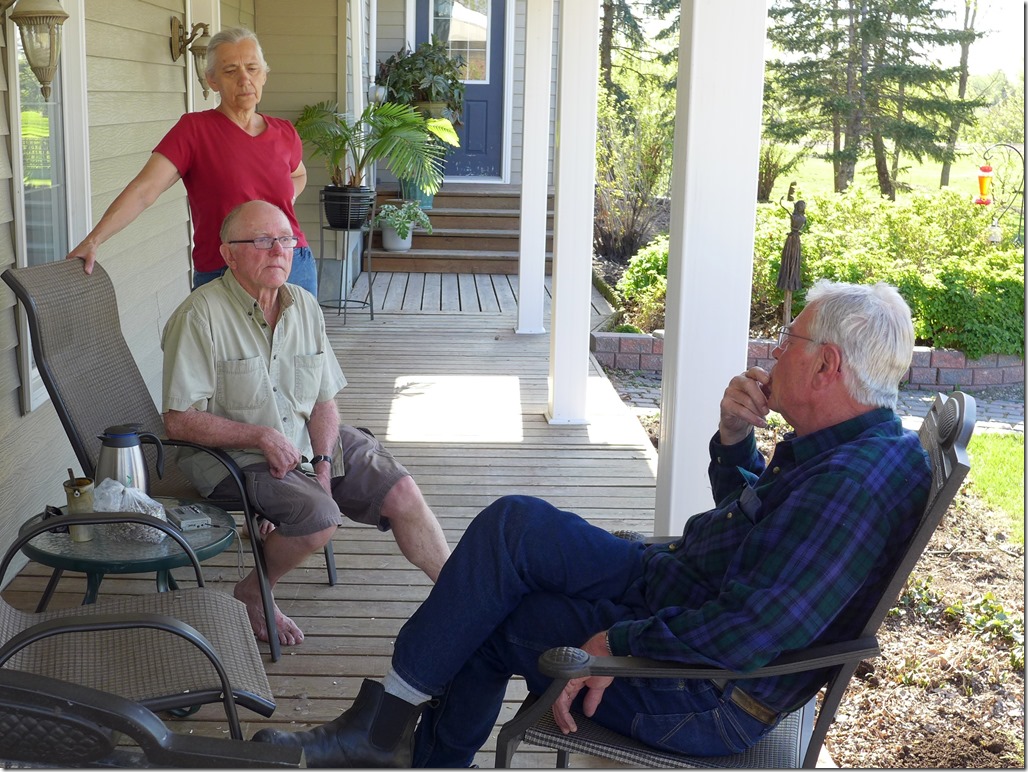 It warmed up as the day wore on with temperatures nearing 90 degrees with a strong wind out of the southwest. We were hot and tired by the time we reached Erwin and Margaret Regiers' home in Plum Coulee, MB. Dan Has known Erwin since 1964 when they met in Bolivia wile Dan was working with the Mennonite Central Committee's PAX program serving the Old Colony Mennonites in Tres Palmas. Erwin and his family were living in the Colony.
It wasn't long before Erwin offered Dan a sip of Mate, a traditional Paraguayan tea. To me it looked and tasted like alfalfa leaves.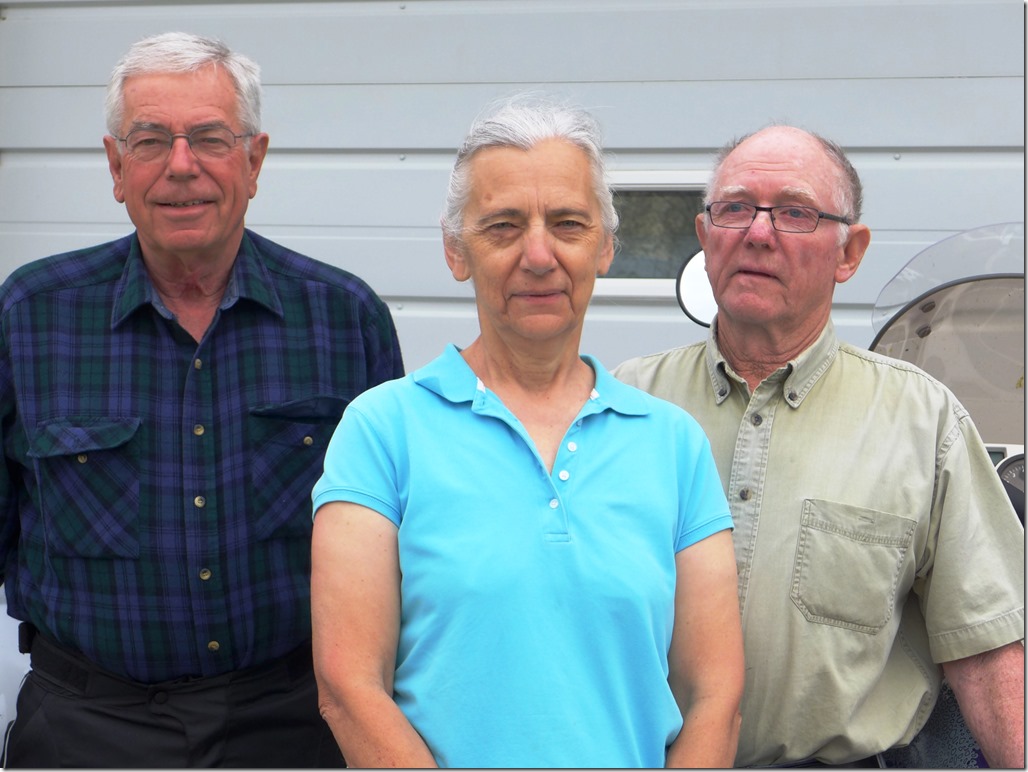 We had a most wonderful visit with Erwin and Margaret. Dan and Erwin had a lot of catching up to do – although Erwin and his family had left the colony and moved to Canada in 1970 he and Dan had not seen each other since their time in Bolivia in the 1960's. This is the connection Dan has with the Old Colony Mennonites in Paraguay and Bolivia whom we hope to visit on our trip in early 2015.