Sunday
, September 9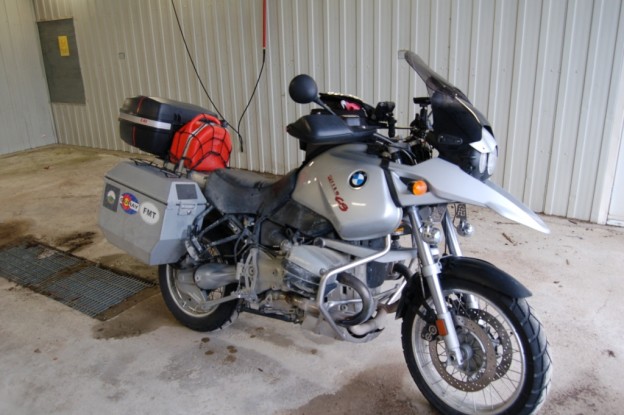 My bike and clothes were really cruddy from the ride yesterday, with fine sand all over everything. I spotted a car wash soon after I got on the road this morning and the GS got a much needed bath.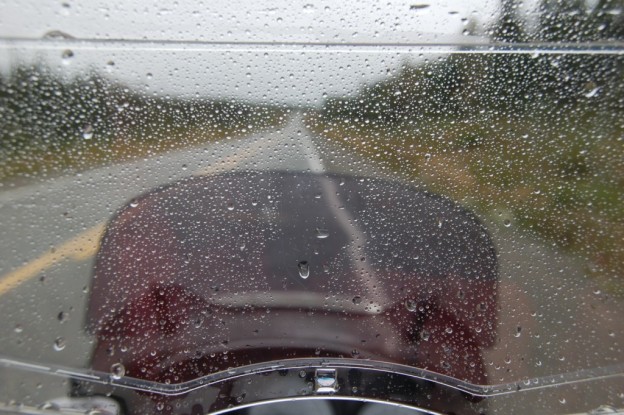 It was cold – 50 degrees – and rainy all morning. This is what it looked like from inside my helmet. The Pin-Lock anti-fog shield on my visor did its job – no fogging.
After a whole day of gravel yesterday, it was a bit of an adjustment back on the asphalt today. I had kept it under 50 mph yesterday and I was eager to "get going" and get home today. And I was cold! Soon one of Quebec's finest took notice, wheeled her cruiser around and hailed me down for a visit. She smiled demurely as she exited her cruiser and approached. It was a bit comical, me with my earplugs in, her speaking French, and me frantically trying to figure out where I kept the registration for the bike. I'd love to know what was going through her mind about then. She told me I was going 126 whereas the speed limit was 90 (kilometers per hour). I acknowledged the fact but told her I was in a hurry to get home. She returned to her cruiser and after what must have been at least 15 minutes she came back with a question about my insurance coverage. Once satisfied with that she said "it's OK, it's OK – but keep it down" (with that coy smile), returned to her cruiser and away she went. I respected her wishes the rest of the day…
Tomorrow it's a long (600 miles) ride home. It will be good to be home. Maybe I'll have some sun, finally.

Monday
, September 10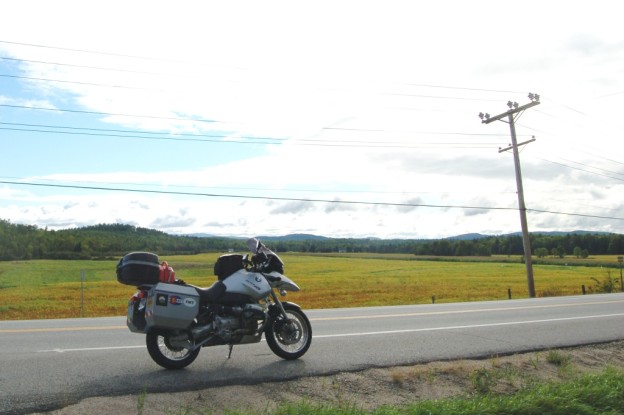 I had been riding the last 5 days in cold rain – the roads were wet most of the time and it was all clouds and overcast skies. But this morning, soon after I left Maniwaki, things changed. That very bright area up there in the sky is the sun – you can't see it here, but it was there! It remained partly sunny with spectacular clouds for the entire ride home today.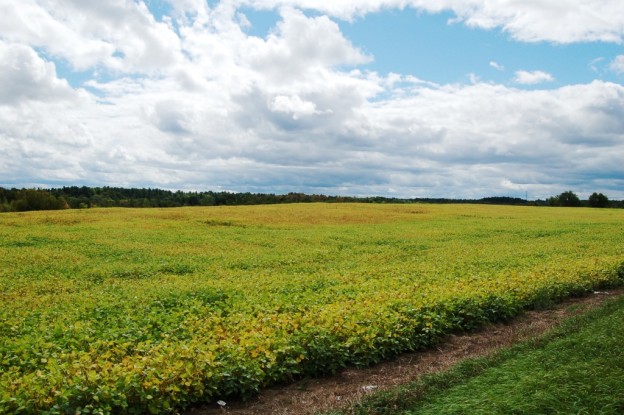 Soon after I crossed the border into upper New York State I passed a field of soybeans just beginning to turn color, under an azure sky with magnificent curling white clouds. It was a memorable early fall day to conclude my ride to James Bay.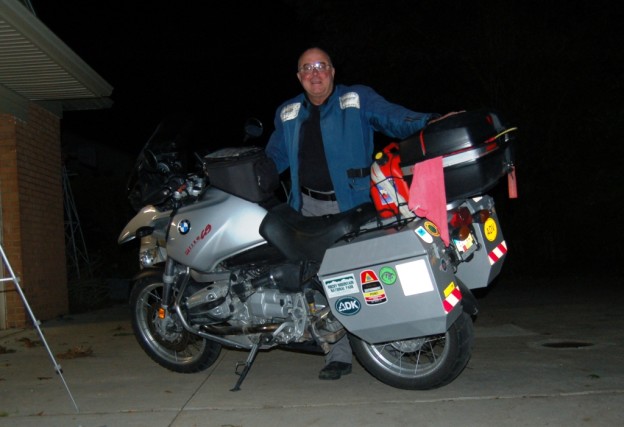 And finally, I made it home! It was a long day today – 600 miles and 12 hours. As the sky faded and darkness fell I became anxious and hyper-alert to the possibility of deer jumping onto the highway. Normally I wouldn't ride this time of day but I wanted to get home, and I was fortunate not to see a single deer along the way.
It was another memorable adventure.