I have been wanting to ride the Trans-Lab for several years, and finally this seems to be the year. This ride is all about the highway – the recently completed (2009) road traversing 700 miles across Labrador from Labrador City on the west to L'Anse-au-Claire on the east. Although much of the road is still gravel, it will be completely paved in the near future, thus, the push to ride it soon. I've always liked riding in remote parts of North America, and Labrador qualifies in my book as remote. The fact that the road is still mainly gravel and fairly rough in sections adds to the adventure of this trip.
The map below gives a good idea of the route I will be taking.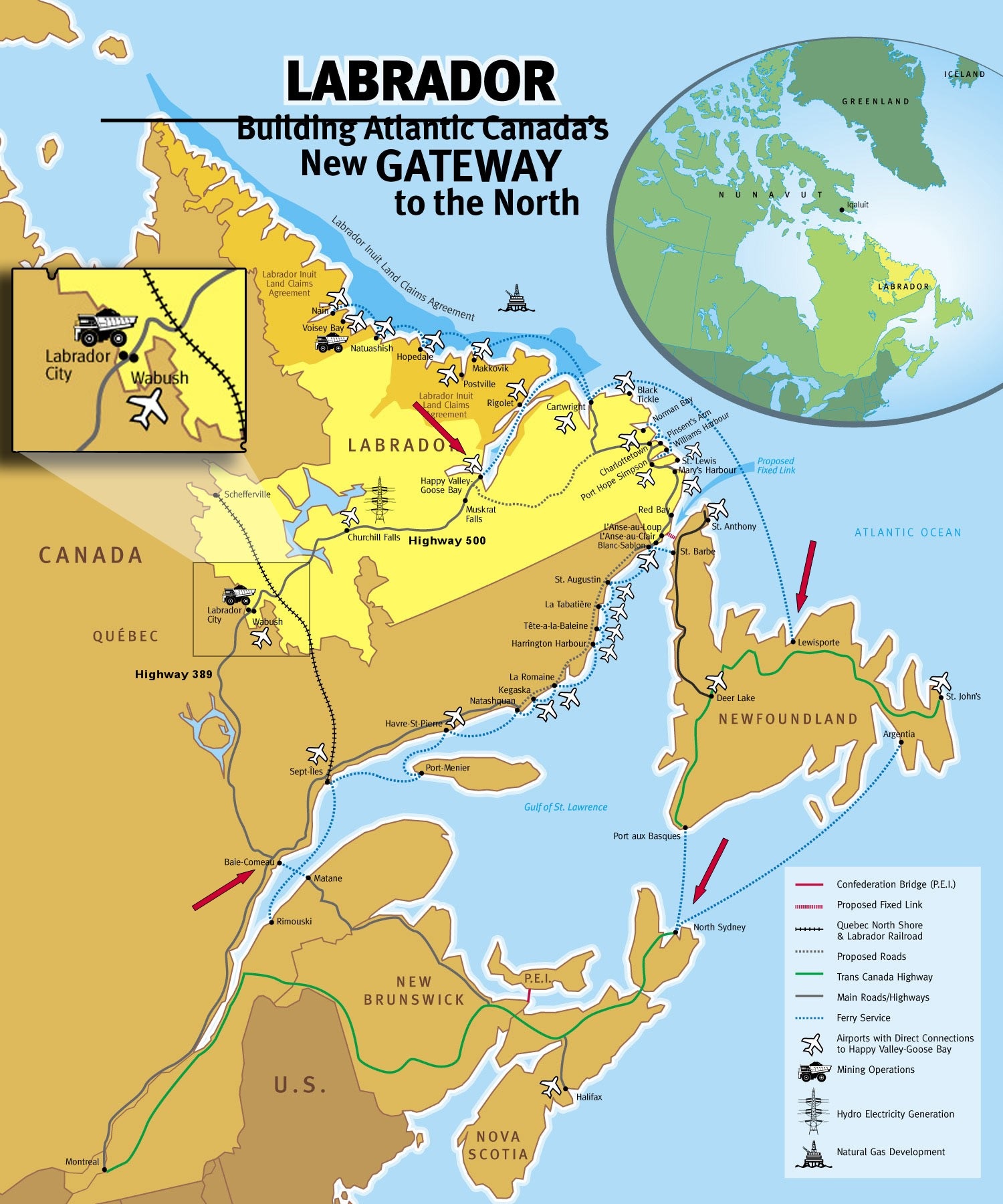 I will meet my longtime friend and riding buddy Paul Wilson in Topsham, Maine, and from there we will ride north to Matane in Quebec Province where we will ferry across the St. Lawrence River and head north to Labrador City, the official start of the TLB. From Labrador City we will take highways 550 and 510 across Labrador to L'Anse-au-Claire in the very southeast corner of the province, and then ferry across the Strait of Belle-Isle to the northern peninsula of Newfoundland. Once in Newfoundland we will ride directly south to Channel-Port-aux Basques and the ferry that will take us across the Cabot Strait to North Sydney, Nova Scotia. Two days of riding through Nova Scotia and New Brunswick will bring us back to the U.S. To give you an idea of the distances, the loop up and around from Topsham is about 2700 miles. The mileage from Cleveland will add another 1500 for me, for a total of about 4200 miles.
I'll be keeping a daily blog of our trip, and invite your comments. But before I start the blog I'll give you a little history of Labrador, and our itinerary.
Glad to have you along!