Saturday, May 31
     Gillam, MB to Churchill, MB
     approximately 336 miles round trip by train
We got to Gillam, the end of the road, around 6 pm. The train to Churchill wouldn't depart until 11:30 pm, so we got a bite to eat and parked our bikes. We had stopped along the way to ask folks for suggestions on where to leave our bikes and happened to meet a very friendly guy who offered to let us park our bikes in his fenced-in yard in Churchill. He had been setting out bear bait in anticipation of guiding groups of hunters a few days hence.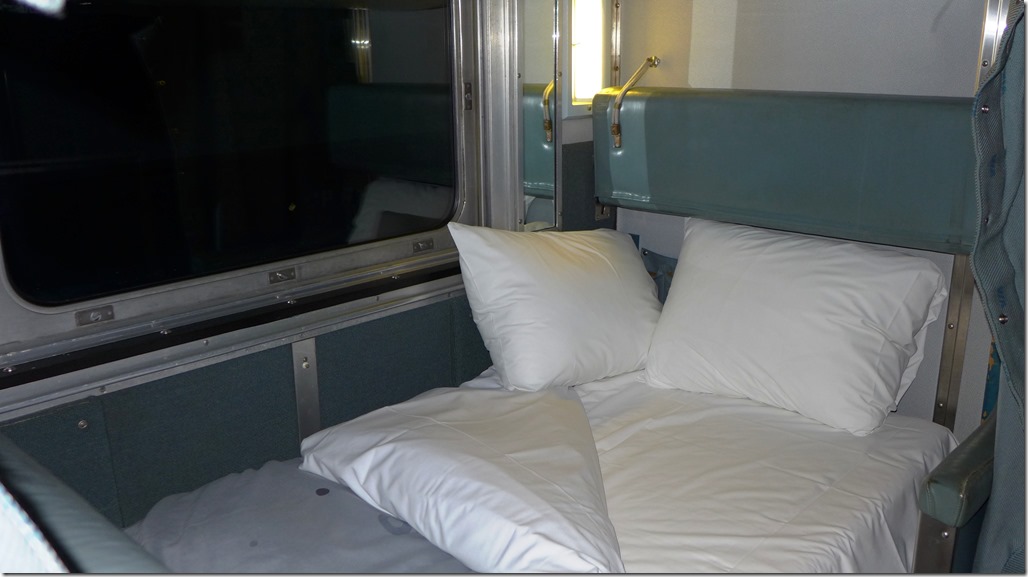 We would be riding the train up to Churchill Friday night and back to Gillam on Saturday night, so we opted for sleeping berths.  It was a great choice. Because it was the off season we were the only passengers in our section which meant we had the bathroom and shower to ourselves.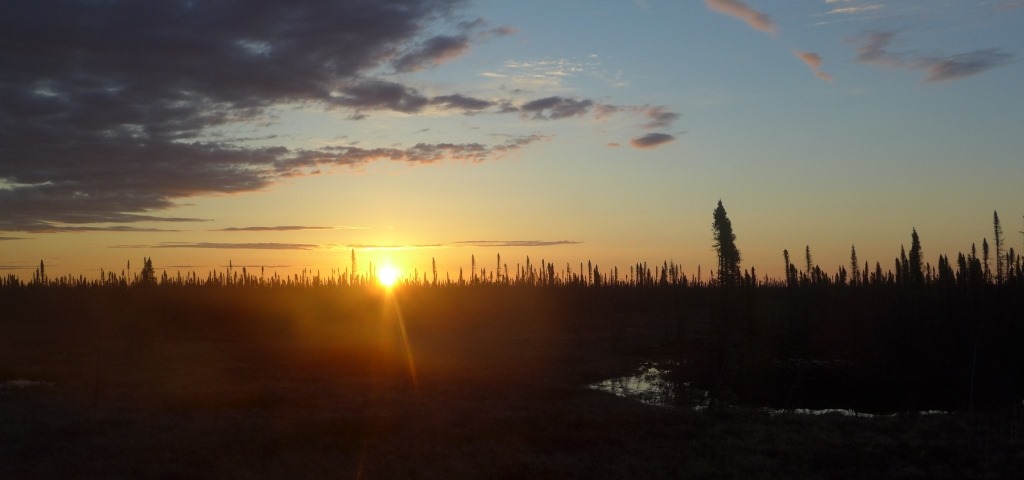 It was dark when the train left Gillam at 11:30 pm, but by 5 am it was beginning to get light outside and the view was sureal. We were traveling through the tundra where the terrain was flat and boggy, populated with short, scrubby trees and bushes. The sun was just creeping up over the horizon under a canopy of gray clouds. You could sense the remoteness and stillness.
We arrived at the Churchill train station at 10 am…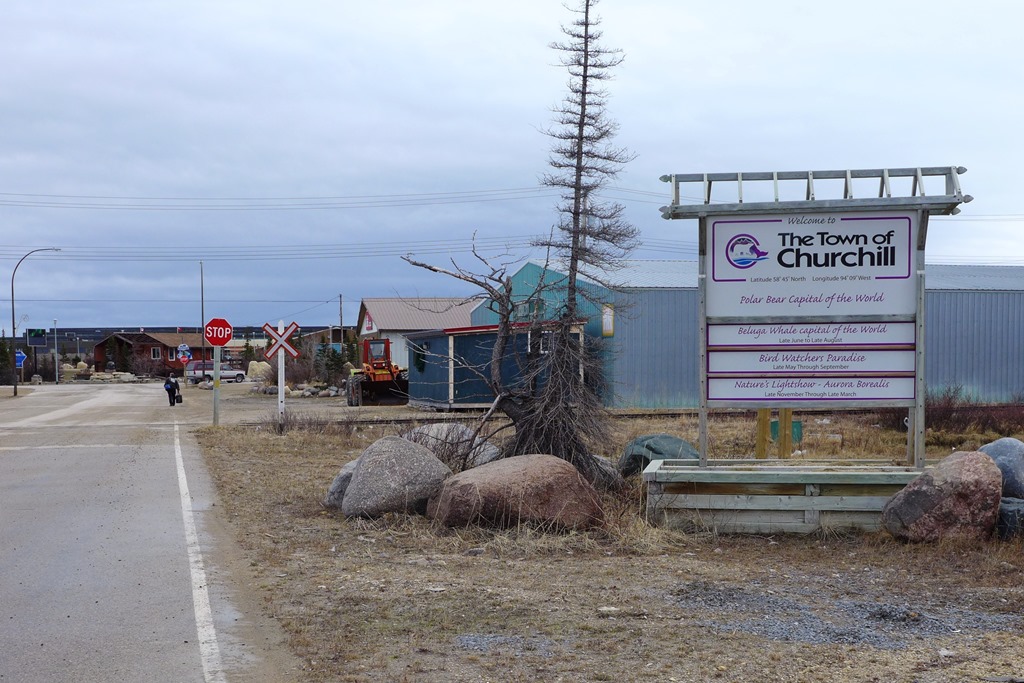 …and walked into town.
Churchill has a year-round population of about 1,000, most of whom are aboriginal. There is an active tourism industry which peaks in October and November when polar bears gather to go back out on the sea ice for the winter. Churchill is also famous for its Beluga Whales which inhabit the Churchill River in mid-summer.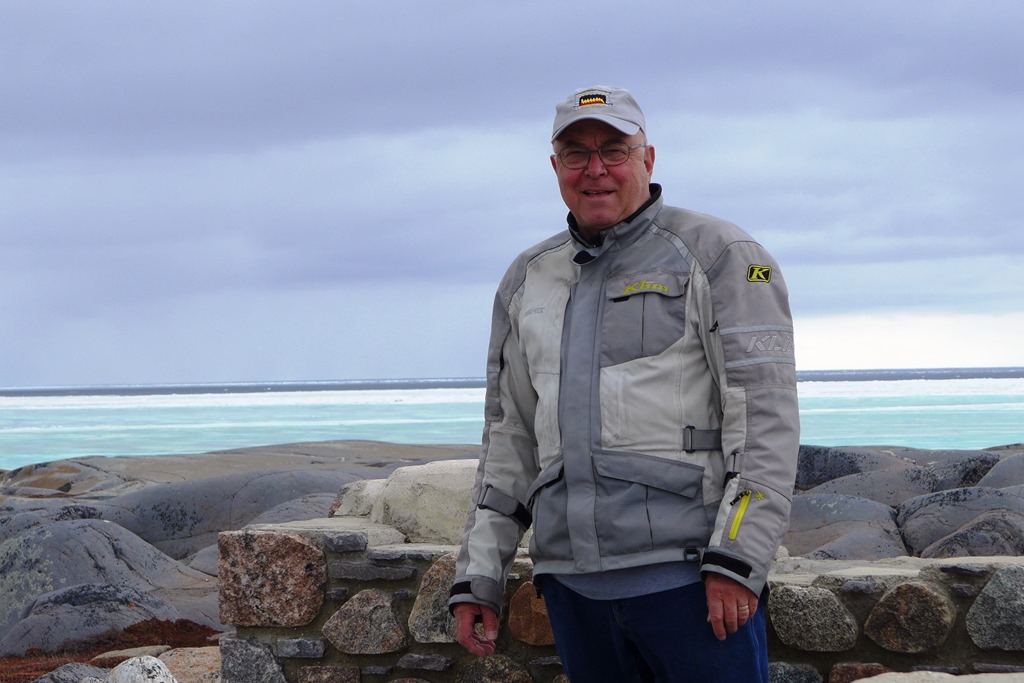 I have a thing for riding as far north as I can. Although I couldn't ride the bike all the way, I still count Churchill as one of my motorcycle adventures. Churchill is on the Hudson Bay, part of the Arctic Ocean, surrounded by tundra in subarctic North America. Ice covered Hudson Bay is behind me in this photo.
Although I didn't see any live polar bears, I did see this specimen in the Eskimo Museum. This was a young bear, not fully grown. Males can weigh as much as 1,500 pounds!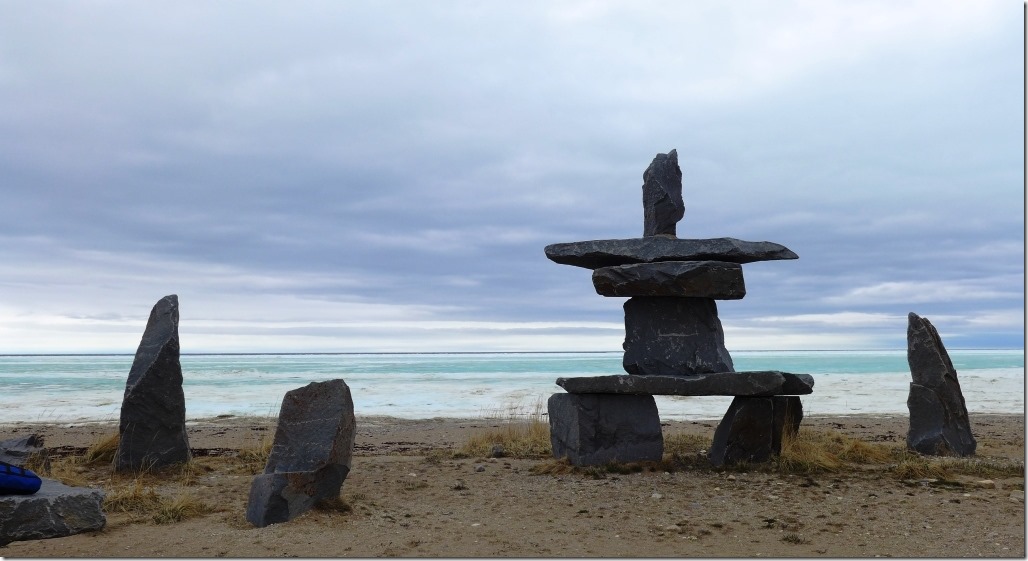 This is another photo of Hudson Bay, looking to the north. No photo can capture the majesty of the Arctic Ocean, but I couldn't stop taking more pictures.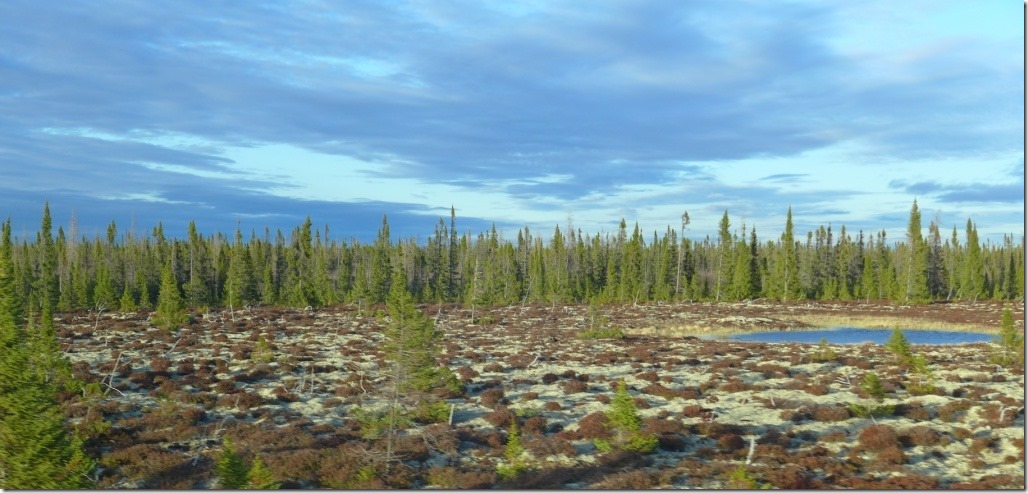 We boarded the train at 7:30 pm for the overnight ride back to Gillam. Since it was still light we could see more of the exotic tundra landscape out our window. The colors were particularly unusual.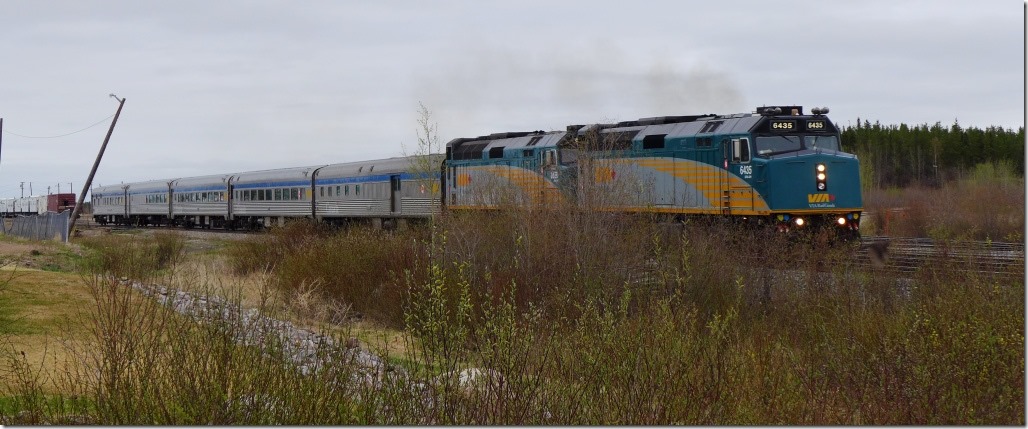 We arrived back in Gillam at 6:30 am Sunday and walked back to get our bikes where we had left them. On the way we looked back to see the Churchill Express leaving the station, headed for Winnipeg. We were told they use two locomotives on the train as a safety measure in case of one of them breaks down in the remote terrain.