Having owned the LT since spring 2006 and doing most of the maintenance on it I was familiar with the bike. To enhance safety and comfort, and in anticipation of this trip, I installed a number of "farkles" over the past year. They include:
Just prior to leaving on the trip I changed all the fluids and filters, had the valves adjusted, installed a new battery, new spark plugs and a new front tire. I also checked the shift linkage, and found one of the pins loose.
Here's the bike on a shake-down ride in Amish country in central Ohio several weeks before I left for my trip.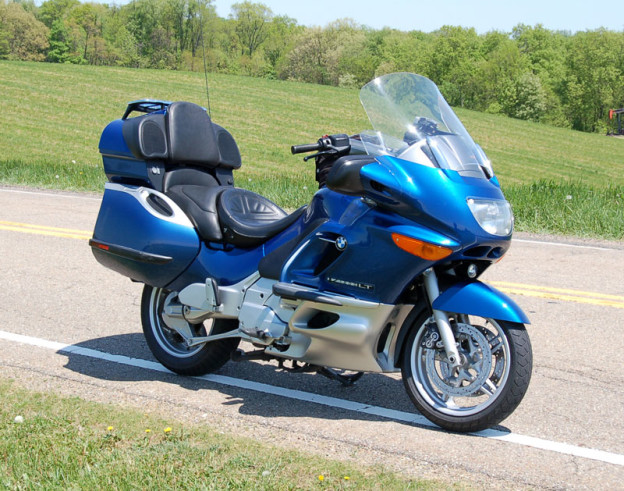 During the trip I had the oil changed and new tires put on in Anchorage, and had the oil changed again in Kamloops on the way back. In Fairbanks I checked the shift linkage and found everything to be fine.
The bike performed flawlessly throughout the trip, doing everything I asked it to. It was a comfortable and safe ride, handling beautifully in the rain and occasional high winds. For a big, heavy bike it also did remarkably well on the sections where the road was under construction, particularly the large, loose, sharp-edged rocks on the Dalton Highway. Were I to do the trip again it would be nice to have a GS for riding the non-paved roads in Alaska. For getting there and back, however, it's hard to imagine a better ride than the LT.