Owned:  July '04 – May '06
Miles ridden:  4,311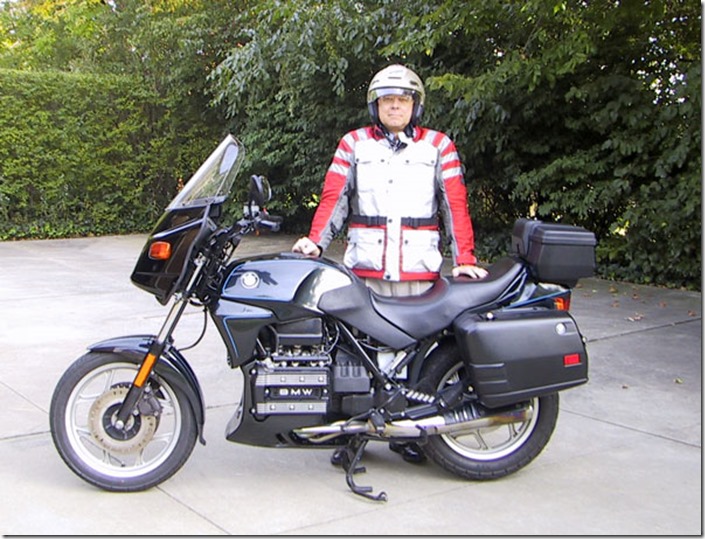 I bought my first motorcycle, a 1993 BMW K75 in August of 2004. Since my PhD student days it has been my dream to own a BMW. The K75 is a smooth running 3 cylinder horizontal inline engine, with fuel injection, water cooling, shaft drive, 5 speed gearbox, dual disk brakes in front and single disk in rear. I've changed all the fluids, put on a new front tire and front brake pads, and changed the fuel and air filters.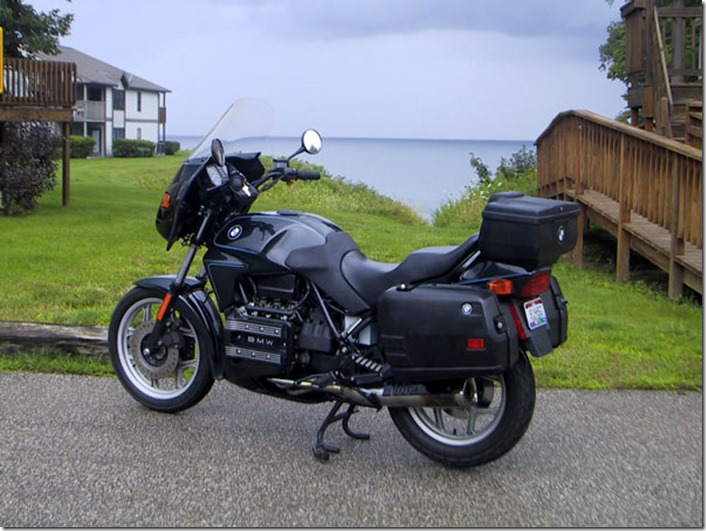 As any thinking person knows, safety is a major concern with cycling. I'll have more to say about that later on. There is some research out there, and a lot of practice wisdom, that suggests that good riding skills coupled with sound judgment can reduce the chances of an accident (e.g., 50% of motorcycle fatalities involve alcohol). I hope to remain vigilant and drive defensively every time I ride.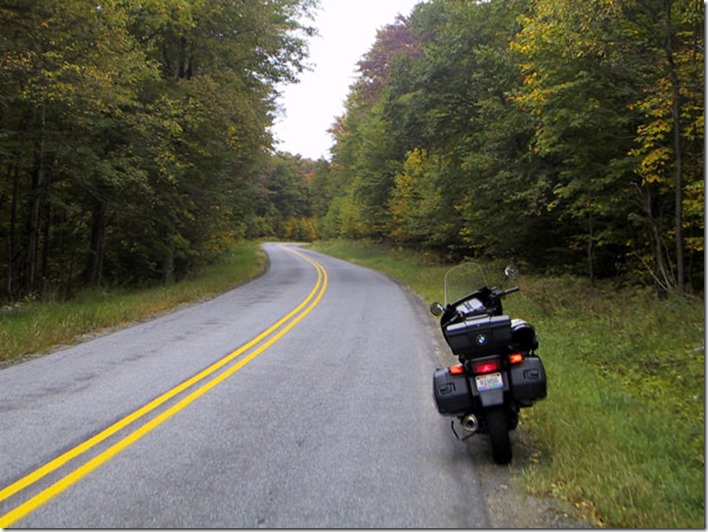 In September I took my first tour — a weekend trip into Western Pennsylvania and Southern New York to the Alleghney National Forest. As you can see below, it was a beautiful weekend. I hope this is only the first of many tours. Next summer Elaine and I hope to tour the Maritime Provinces with our longtime friends Paul and Linda Wilson.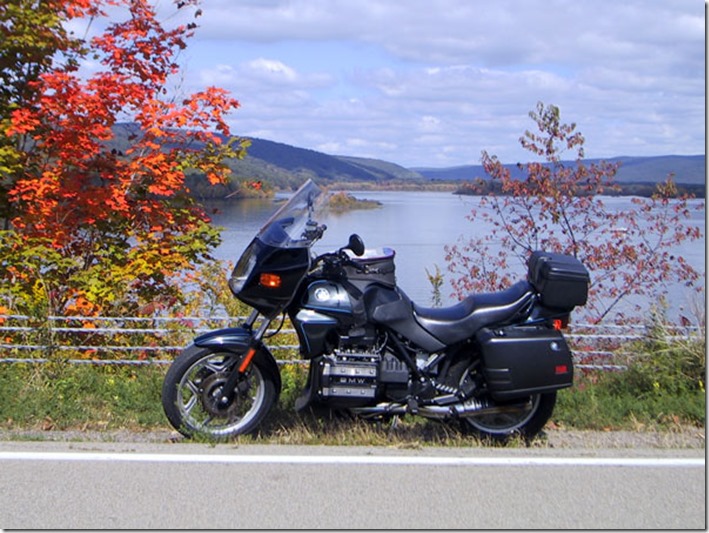 And here it is with the panniers removed — as close to a naked bike as it's likely to get. I like the Rifle fairing, although it allows some buffeting at speeds in excess of 60 mph.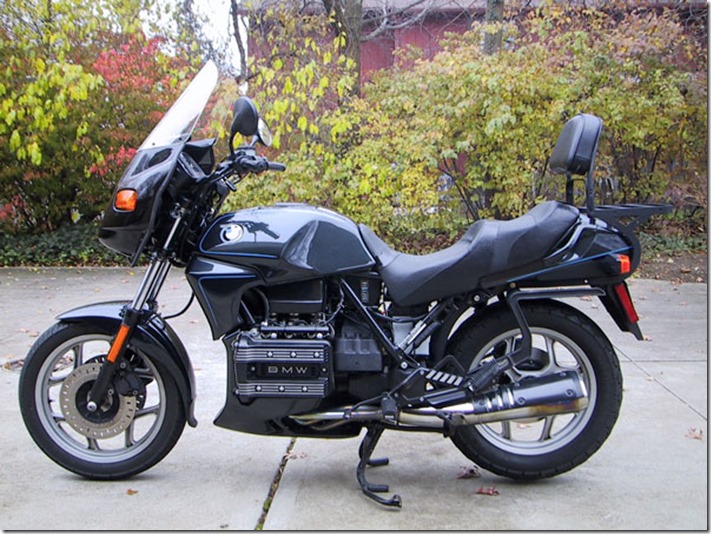 Some of my favorite links…
Ohio roads…
====================================================================
K75 as of May, 2006
The photos below show the bike as it is currently set up. It has 24,000 miles on it. The bike is BMW's Classic Black (a dark metallic with deep blue tint), and has blue and gray pinstripes. The previous owner also installed a belly pan in matching color.
I installed new Hella driving lights (can be switched on all the time, on high beam only, or off), and Run-in-Lights front and rear. The bike has BMW hard bags, a Givi topcase mounted on Reynolds rack, and a Corbin Dual Canyon seat (low model). The new Progressive fork springs and 412 rear shock are the best upgrades I've done on the bike – they make an amazing difference in handling. Tires are Metzler Lasertec rear and Metzler ME330 front. I recently installed knee pads on the gas tank and new spark plugs.